As a business owner, you don't always have time to research the latest and greatest business tech tools. Running a company doesn't leave much room for digital window shopping. Most of the time your nose is so close to the grindstone that it's impossible to step back and see what's new.
Well help is at hand. We've done the legwork to bring you 10 essential business accounting and finance resources that could transform the way you run your business.
These resources can save you time, save you money or help you get a better grip on the top line, the bottom line and every line item in between.
If that sounds good, then read on…
Ever felt overwhelmed by managing the entire payroll, tax and benefits processes of your company?

Gusto

handles all that automatically. This app, formerly known as ZenPayroll, streamlines your company's entire taxes, payroll and benefits into one simple form to read and input data. Gusto automatically reports new hires to the government; handles all local, state and federal tax filings; automates deductions for benefits and workers' comp payments; and emails digital pay stubs to employees. It currently serves more than 25,000 clients.
Having a comprehensive and holistic view of your cash flows and bank accounts would be a dream come true for business owners that are seeing growth, or simply need to know where their capital is.
Quickbooks
solves this problem. QuickBooks's accounting software helps you run your business and provides a full sense of your company's financial health. You can use it to track your business's sales and expenses; view financial statements, such as profit-and-loss reports; pay your employees and vendors; track unpaid invoices; and much more. It connects to thousands of accounts — including your business bank account, credit cards, PayPal and Square — and uploads data from these sources seamlessly. It also makes doing your business taxes much easier, as it tracks your expenses and lets you upload photos of receipts with your phone.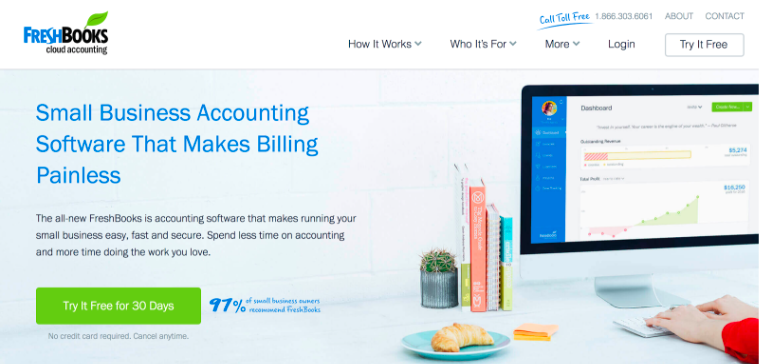 Keeping track of your invoices, and knowing when they will be paid, is a major concern for all small business owners.

Freshbooks

has automated this process. This app gives small-business owners a simple way to manage and track invoices. It allows you to you create a personalized, professional-looking invoice; automatically bill your clients for recurring invoices; and accept credit cards on your mobile device. Other useful features include the ability to track and organize expenses from anywhere and create customizable business reports, such as profit-and-loss statements.
For small businesses that want a simple free, easy-to-use accounting software, they way to go is with

Wave

. It lets businesses track sales and expenses, manage invoices and customer payments, pay employees, scan receipts and generate accounting reports. And the company recently added free personal finance software to help small-business owners manage their finances in one place.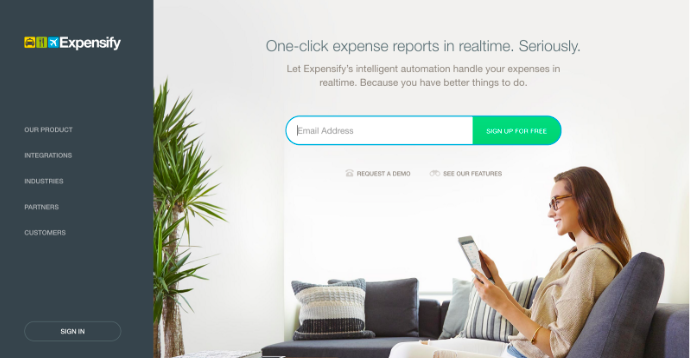 Expensify
makes keeping track of your expenses while on a business trip a lot less painful. You can link your credit or debit card to your Expensify account so that the app will place charges directly on an expense report. If you'd rather not do this, you can take pictures of your receipts with your phone, and Expensify will automatically extract the relevant information. You can then make an expense report yourself, which only takes a few minutes.
This convenient platform lets you link your credit, debit and other bank accounts to your
PayPal
account, making paying people and getting paid quick and painless. The company reacted to the emergence of Square — more on that app below — by creating an app that lets businesses attach PayPal's card reader to a tablet or other device and use it as a portable register.
This new app,

Square

, is great for businesses such as food trucks, beauty salons and retail shops. Its users receive a small, portable card reader that they can attach to a phone or another mobile device to take fast, convenient payments.
Polaris Office
is a reliable alternative to Apple's iWork that lets you edit, create and sync Microsoft Office files from anywhere on your phone or device.
One blog that all accounting and finance interested small business owners should check out is
Sleeter Report
. The blog doesn't have any software affiliation, so it's an excellent place to keep up with real discussions about changes in your favorite accounting packages.
Last, but by no means least it's Linked Finance. Apologies for the self promotion, but we're pretty proud of our own innovative Peer to Peer Lending platform. If you need a business loan in Ireland,
we can approve your loan within eight hours
. The interest rates are extremely competitive compared to other non-secured business loans, and they come with a fixed interest rate. Linked Finance is Ireland's largest lending platform and to date more than 14,000+ registered users have signed up, with bids over €29 million supporting more than 600 great Irish businesses right across Ireland. The process is simple, transparent and efficient, with a 2 minute application process and loan approval inside of 8 hours.
There you have it. A small selection of just some of the tech tools you can use to get a better handle on your business finances. If you know of any killer business apps or go-to cloud accountancy packages that we've missed, let us know in the comments below…