We're delighted to have passed a major milestone. Last month, we successfully funded our 1000th loan for an Irish SME.
Since 2013, we've supported companies in every county of the country and in every sector of the economy. This milestone loan saw Linked Finance lenders provide a €100,000 loan for leading accounting software specialist, Big Red Cloud.
Read the full press release below and have a think about how Linked Finance could help your business…
---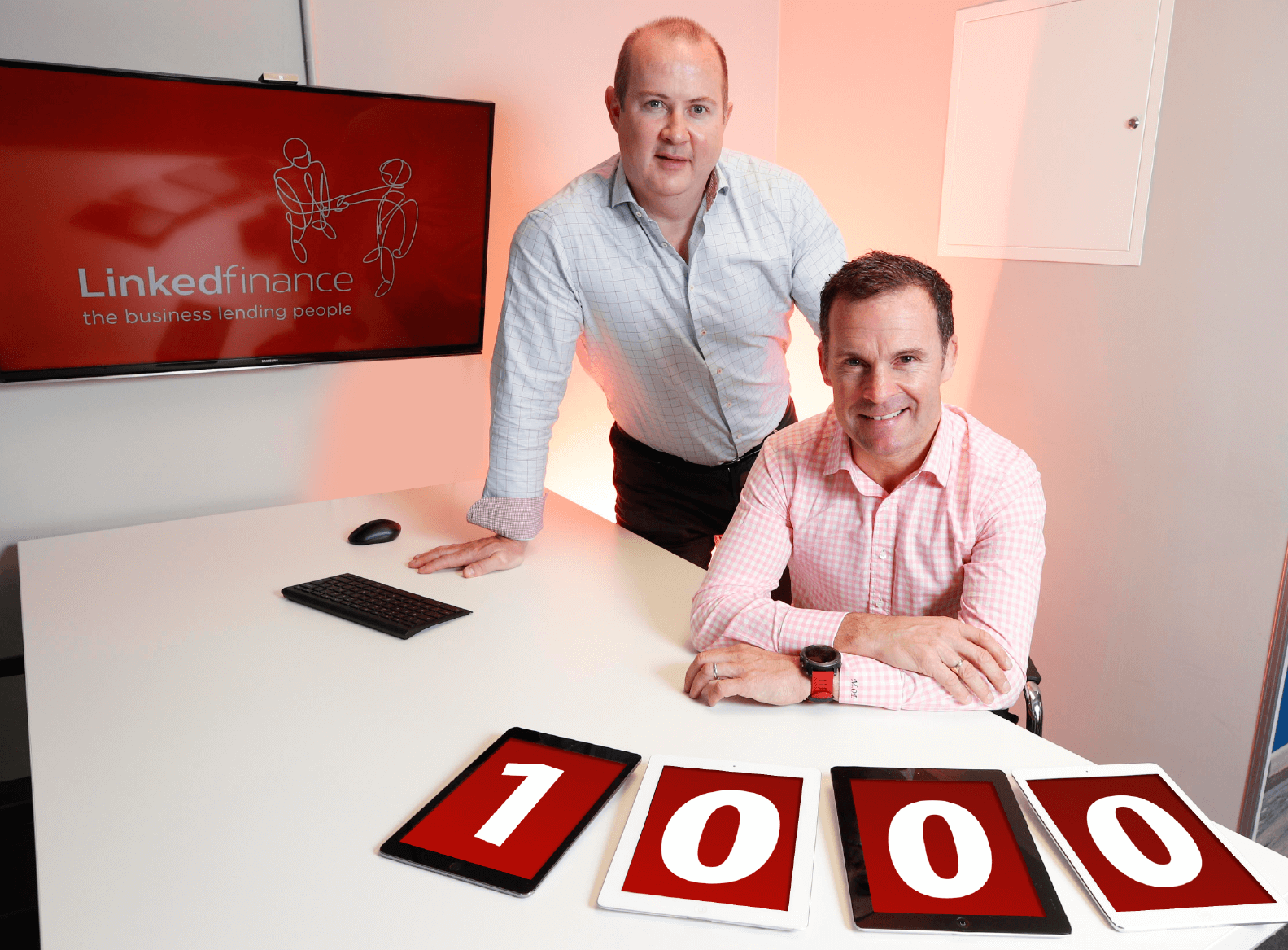 Linked Finance Funds 1000th Loan as Big Red Cloud Harnesses the Power of the Crowd
07.09.2017 – Dublin
Linked Finance, Ireland's largest peer-to-peer (P2P) lending platform, has just funded its 1000th loan for an Irish SME, with total loans made by the company now over €31 million and more than €2.46 million in interest already repaid to Linked Finance lenders. This milestone loan saw €100,000 raised for accounting software specialists, Big Red Cloud, in order to support increased marketing activity in the year ahead.
Homegrown SMEs who have borrowed successfully on Linked Finance since its launch in 2013 include: Viking Splash Tours, Lolly & Cooks, Murphy's Ice Cream, Iconic Offices and the Irish Fairy Door Company. Lending levels are accelerating in 2017, with total loans in the first half of 2017 up 243% to €11.36 million.
Speaking about the 1000th loan raised on the platform, Niall Dorrian, CEO of Linked Finance said:
"This 1000th loan is another important milestone in our development. It's another step on our journey to make P2P lending as popular in Ireland, as it already is in more developed markets like the US and the UK. We've come a long way since we funded our first loan in 2013, but really, we're just getting started. We understand that easy access to finance is vital to the success of ambitious Irish firms like Big Red Cloud. We also know many great local firms find it too difficult and time-consuming to access credit from traditional sources. We want to help bridge that funding gap and to make P2P lending the 'go-to' finance option for any Irish SME with plans to grow."
Big Red Cloud is an excellent example of the type of ambitious, local business that lenders on Linked Finance like to support. The Irish company has consistently received international recognition for its suite of cloud-based accounting solutions, most recently featuring in the 'Silicon Review Top 50 Global Businesses to Watch in 2017'.
Commenting on the funding, Marc O'Dwyer, owner of Big Red Cloud said:
"We pride ourselves on being an innovative and well-informed company, at the cutting edge of developing software solutions that work for SMEs. That's what drew me to Linked Finance for this funding. I was keen to experience P2P lending for myself so that we are better placed to see how it could benefit our clients. The speed, ease of access and the lack of hassle really appealed too. The application process was very straightforward and we had the funds within a week. It's great to see innovative funding solutions like this making progress in Ireland and I firmly believe that P2P lending will become a mainstay for Irish SMEs ."
Linked Finance has experienced impressive growth since it was established. Lending has effectively doubled each year and the platform now has more than 16,000 registered users, most of whom are ordinary members of the Irish public who are ready to lend to creditworthy local companies at attractive rates.
This loan for Big Red Cloud is the latest in a journey that has seen Linked Finance lend to businesses in every sector of the economy and across every county in the country.
Niall Dorrian, CEO of Linked Finance said:
"Once a company uses Linked Finance, we quickly become their preferred source of funding. The fast and friendly approach coupled with the affordability and flexibility we offer, mean that businesses have no hesitation in coming back to us the next time they need funding. Despite being a relatively new concept, we're already seeing many businesses returning to the platform again and again. It's a great indication that Irish business owners like what we do."
Linked Finance plans to continue on this impressive growth trajectory and has its sights firmly set on making P2P lending a 'first choice' source of funding among even more Irish SMEs.
ENDS
How can we help your business?
If you've got ambitious plans to grow your business, like Big Red Cloud, Linked Finance can help. We provide a hassle-free approach that business owners love:
Loans of €5,000 – €300,000
Rates from just 6%
2 minute online application
Same-day decisions
Simple fixed monthly repayments

No collateral requirements

No early settlement fees

No business plans or cash flow projections needed



So if you're looking for fast, fair, affordable finance to help take your business to the next level, talk to Linked Finance today. Just complete our 2-minute online application to get things moving…
{{cta('3ce3b134-6679-4ed9-a8df-3e5be19d2b0c')}}