If you take a browse around our marketplace, you'll notice a huge variety in the range of businesses looking to get finance through Linked Finance. Since our inception we've had everything from nursing homes to food producers to craft breweries. The thing they all have in common is they are great businesses who decided to move away from traditional financing sources and go the Linked Finance route – all with incredible success. One such company was Trouble Brewing from Kildare.
The craft beer industry in Ireland has exploded over the past couple of years; there are now even more breweries and craft beer pubs to chose from than ever before – it's safe to say craft beer has hit the mainstream. In 2014, the craft beer industry saw record success with sales topping €14 million. Trouble Brewing were undoubtedly the vanguard of the craft revolution – since they launched in 2010 they have gone from strength to strength (and brewed some truly fantastic beers!)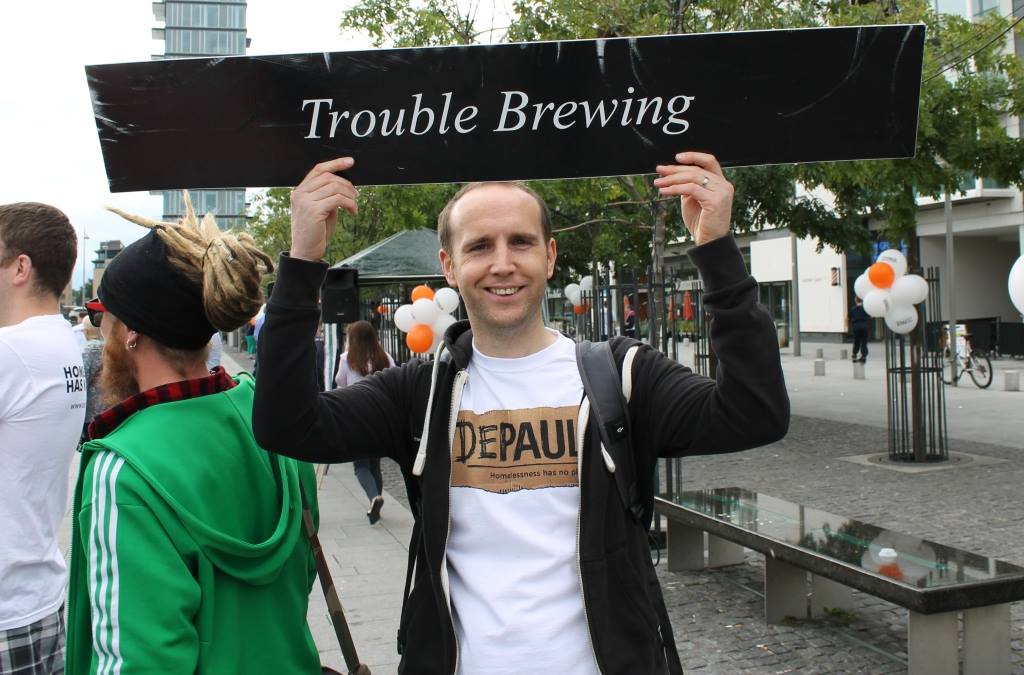 We got in touch with Paul from Trouble Brewing for an update on their progress and he had this to say:
Since we've taken the loan with Linked Finance, Trouble Brewing has expanded both our brewing facilities and the number of employees. We now employ six people, four full time and two part time. We've also increased our production capacity with the addition of three new fermentation tanks that will allow the business to grow and increase the range of beers that we produce. The Trouble Brewing range now consists of four core beers that are available in both keg and bottle, and an increasing number of seasonal and one-off beers that are proving very popular with beer drinkers.
The guys will be at this weekend's Alltech Craft Brews and Food Fair this weekend from February 27th to March 1st, serving up all of their great beers as well as a new brew. Tickets here.