No matter who you are or what your business, there will come a point when you need to put together some sort of deck or slideshow.
You might be presenting your business to a packed auditorium at a conference or maybe you're giving a training session for new hires. Either way, you'll want your slides looking slick.
And if a sales deck or corporate presentation is part of the way you acquire customers, it's particularly important that your slides look the part.
Whatever the application, chances are your default presentation tool is Microsoft PowerPoint.
It's the daddy of them all and likely the one you're most comfortable with because you've been using it for so long.
Or maybe you're simply unaware of the other options that are out there.
Let's take a look 5 of the most popular…
---
PREZI
Stop thinking about slides and think about stories. Prezi is a cloud-based tool, popular for its non-linear style of presentation designs. Presentations designed on Prezi pan and zoom seamlessly from one page to the next.
Prezi utilises slick 3D graphics and movements to create visually stunning and compelling presentations.
You need only to see a Prezi presentation in action to understand why over 40 million users prefer it.
Being cloud-based, Prezi can be accessed on any device, and edited by multiple users at a time, making it a fantastic tool for collaborative presentations.
We all know there's nothing more effective than a monochrome, bullet-pointed PowerPoint presentation at putting your entire audience to sleep. With all of its slick features, Prezi offers a better, more engaging presentation for your audience.
As Irish SMEs become more and more tech- and cloud-based, Prezi-style presentations are becoming increasingly popular.
---
HAIKU DECK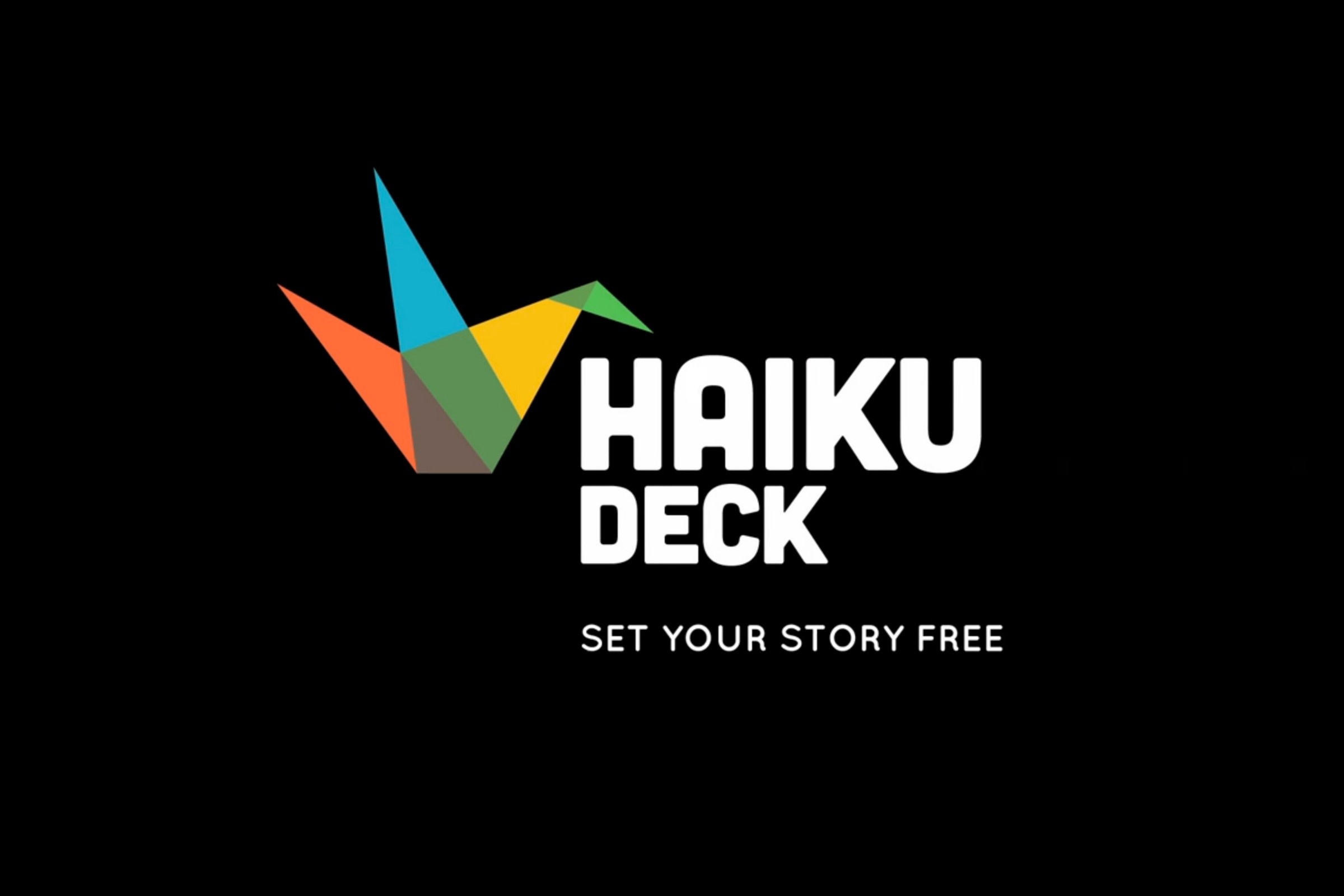 Haiku Deck is a free, cloud-based presentation software.
It's simpler and easier to use, though with slightly fewer features, than the others on this list.
It's often considered as a mobile alternative to PowerPoint. It offers users 27 different templates and 35 million stock photos.
Users can quickly create presentations on the go and access and edit presentations from the iPhone, iPad, PC, Mac and Chromebook. The templates are characterized by big bold text and strong visuals.

While its non-existent price-tag makes it a viable alternative for short, snappy presentations, you don't get all of the features that make other tools so powerful.
---
PROJEQT
Projeqt is a fantastic PowerPoint alternative for especially creative people.
The platform creates visually engaging presentations driven by real-time storytelling.
It utilitses RSS feeds, live tweets, Flickr images, YouTube or Vimeo videos.
Users can also insert audio notes and interactive maps.
Projeqt makes the process of creating beautiful presentations more intuitive and dynamic. Best of all, it works on all screens (mobile and browser) and platforms.
The biggest difference over PowerPoint is Projeqt's change from "traditional" slides to "stacks".
Stacks are layers of content grouped together to explore some specific part of a presentation in greater detail. Stacks allows you to create deeper layers and link multiple presentations together.
Have a look for yourself at how a Projeqt Presentation works.
---
KEYNOTE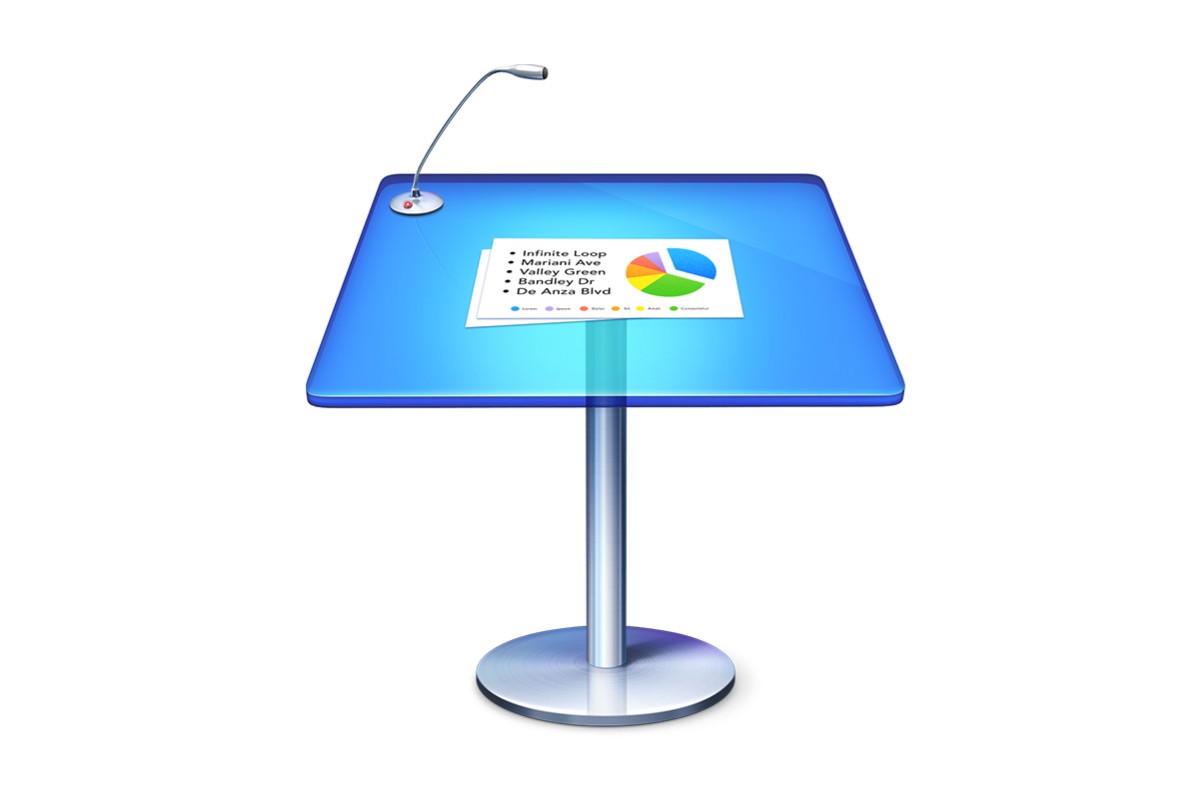 All of you Mac users out there will be (or should be) very familiar with Keynote.
For everyone else, Keynote is Apple's alternative to Microsoft's PowerPoint.
Keynote's main features are virtually identical to PowerPoint's. Layouts, styles, slides and overall look can be hard to distinguish.
However, thanks to the typically more powerful nature of Mac's over PC's when it comes to graphic designing, Keynote's features are also more powerful and visually impressive than PowerPoint.
It's packed with powerful features such as the ability to create interactive charts, add reflections and picture frames, and create cinematic-looking slide-transitions.
Keynote is fully-usable on all Apple devices: Mac, iPhone and iPad. The synchronicity of which means collaboration is seamless for multiple users across multiple devices.
This pro is also Keynote's biggest con!
Keynote cannot be used on anything other than an Apple device. Which means, if you're using a PC or Chromebox for work, you won't be able to use Keynote…..sorry!
---
VISME
Visme is another cloud-based presentation software.
Visme differs to PowerPoint by offering users all the tools they need to create not just compelling presentations, but also infographics, data visualizations, reports, product demos, and resumes.
Have a look at this example of a Visme-designed infographic.
The platform comes pre-packed with ready-to-use templates, free images, graph tools in any style, vector icons, and hundreds of fonts.
Whatever sort of graph or report you need to design, Visme has the customisation available to achieve it.
While it will take a bit of practice to get the most out of Visme, especially if you've only ever used PowerPoint, it will give you a fresh look and feel to creating presentations. Unlike Projeqt, Visme also caters for the creatively challenged, by including hundreds of pre-loaded templates you can use to jumpstart your next presentation.
Ultimately, Visme lacks some of the out-and-out creation power of others on this list. However, if you're just bored with PowerPoint and want to shake up your presentations, but are not very technically-minded give Visme a go.
---
If you're planning on investing in new software or IT infrastructure for your business, or planning any sort of sales & marketing campaign, Linked Finance can provide business loans to cover just such an investment.