All entrepreneurs expect their business to be a success. Thriving and memorable SMEs emerge all the time. Yet the statistics show that only 20% of SMEs in Ireland survive their first five years. So, what is the difference between SME success and becoming another statistic?
Effective cash flow management and cost control are key. While there are no guarantees, here are some simple ways that you can keep costs down and improve your chances of getting to the next level…
1. Friends With Benefits 
Consultants are pricey but sound business advice doesn't always have to come with a hefty invoice.  Don't be afraid to ask for help from people who have already been there and done that. A good mentor or network of business-owning friends is invaluable. 
There are also a whole range of organisations and groups you can join to find like-minded people who can help you on your path to success.
Here are some of the organisations that can help you network, access training and save money on SME services:
ISME

: the independent association for Irish SMEs, offer an

Advantage Affinity Program

upon joining. This cost-saving membership provides reductions in utilities by way of service industry partnerships.

SFA

: the Small Firms Association, provides access to networking lunches, reductions on skills

training

for members, and offers a nationwide support community for SME owners.

Chambers of Commerce:

Your local branch

will afford you free promotion, cost-saving access to skills training, and real-time business opportunities.
You'll also find a range of online communities or groups online and there may even be a representative body specific to your industry sectors. Make some new friends.
---
2. Use Tech for Success
Take a look at some of our other SME tech articles to learn how you can cut costs and boost productivity:
Technology is changing the world around us. Don't get left behind. Force yourself to find new and better technology solutions to cut costs, increase productivity and improve efficiency.
---
3. Go Green to Stay in the Black
Building your green credentials is not just great for the planet, it's a smart way to save money. Knowing your energy and waste model could save you oodles! The Sustainable Energy Authority of Ireland
SEAI,
offers a framework of grants to help private business owners reduce their energy costs including:
Lighting Support Scheme:
The

Lighting Support Scheme

for SMEs enables up to 90% savings through instalment of smart LED lighting.

Why focus on lighting you might ask? Remarkably, lighting costs tend to be the second highest business cost after staffing. Once your annual turnover does not exceed

€

50million and your SME employs less than 250 employees, you can make an application.

Application closing dates for this scheme tend to be by summer end.
SEAI EV Scheme:
The Electric Vehicle EV SEAI grant

applies to purchases made by a commercial or public entity. An EV is cost effective at purchase by means of their commercial grant and an Accelerated Capital Allowance ACA.

EVs cost less to run in terms of lower VRT and motor tax relative to diesel and petrol. What's more, EVs are a zero emissions proposition.

The commercial grant includes all purchases of an EV N1 vehicle, regardless of the declared customer type. A maximum grant of €3,800 is available for qualifying EVs.

Note that SEAI grants are not available for second hand EVs, the vehicle must be brand new.
Greening Your Business:
If you don't know where to begin when it comes to energy efficient savings for your SME, the Environmental Protection Agency's website GreenBusiness.ie is a great place to start. 
You can complete a quick online evaluation of your resource efficiency and find further ways to save money for your business.
Saving the planet and saving money? Now, that's a real win-win!
---
4. Knowledge is Power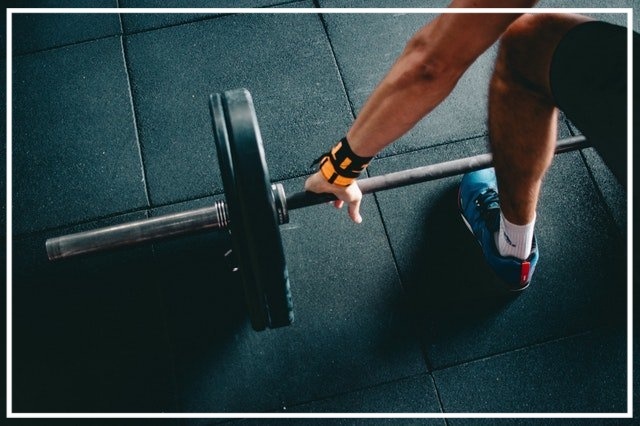 As you know, salary costs are typically a leading expense for SMEs but we don't recommend penny-pinching when it comes to finding and keeping talent.
Your people are your most valuable resource and they will play a massive part in helping you make it beyond the first five years. Training and development is so important. It will help you keep people long-term and, more importantly, it will help equip your team with the skills they need to make your business a success. It's not the easiest nut to crack but there are supports out there that can help you build your dream team.
National Training Fund:

One major government incentive scheme, to help businesses cover staff training costs, is the

National Training Fund NTF

. They provide a range of funding across many pathways to work and training, and are worth a lookup.

Skillnet:

Note too that

Skillnet

training programs, sometimes linked up with your local Chamber of Commerce, also receive NTF funding.

If you have part-time staff, or staff with a social security subsidies, you could recommend

Springboard+

to develop skills identified by the NTF as requirements for our growing economy.

Online Learning: At Linked Finance, we're all about technology. In the digital age your employees can now access a whole universe of free online courses, tutorials and accreditations that will help equip them to take your business forward.
Don't be afraid to
lean on your Local Enterprise Office LEO and Chambers of Commerce too. They provide can provide access to key workshops and training courses for members.
---
5. Funding Your Future
No matter how cost-conscious a business owner you are, there will be times when your ambitions require additional capital. Even the most committed boot-strapper will require outside funding at certain points in their business journey. Understanding where and how you can acquire that capital is key. Thankfully, Irish SMEs have more options then ever before.
You can download our Future Funding guide to get a more complete picture of the SME finance landscape.
The main thing is to recognise when external funding can help you take your business to the next level and secure long-term success. And when that time comes, it's important to remember that you have options. Evaluate the alternatives and choose the finance partner that best suits your requirements in terms of ease, speed and cost.
---
It you have reached the point when you are ready to take your business to the next level, talk to Linked Finance. Our business loans can support investments in recruitment, training, technology, vehicles, equipment and anything else that will help your business grow. Apply now.