In the business sector, it can sometimes seem as if only the corporate giants are able to take full advantage of the benefits that globalisation and technology have delivered. But in reality, there's plenty of opportunity for SMEs that are willing to innovate.
Some would even contend that globalisation levels the playing field, allowing big and small companies alike to do business with consumers all over the world. Smaller players simply have to adapt to thrive. But how exactly can they do this? Let's break it down, step by step.
1. Maintain a Strong Presence at Home
Globalisation can play a key role in scaling a small enterprise, especially when the local national market isn't that big. Of course, our island status means that customers are pretty much locked into local companies, right? Not anymore. Some 60% of Ireland's online purchases go abroad. Irish people are spending more and more online each year, but the amount earned by Irish online businesses remains relatively static. Why? Because we're not capitalising on the local market.
This presents us with a huge opportunity for 'substitution' – replacing foreign businesses with a more attractive local equivalent. The problem isn't that people want to shop abroad; it's that they think they can't get what they need at home. This is where local SMEs can gain ground.
2. Carve Out Your Own Corner of the Web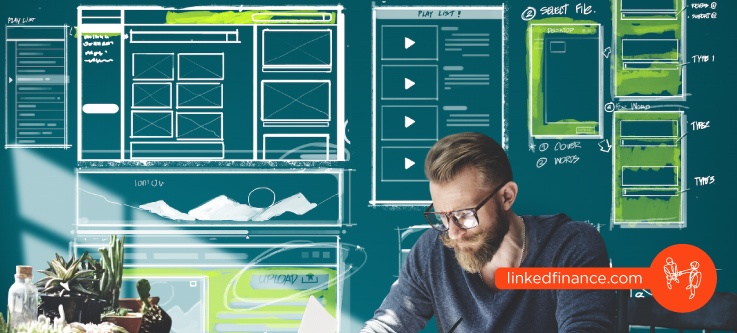 Today's conversation with your customers is as likely to happen online as in person. All the more surprising so to discover that one in six Irish SMEs have no online presence whatsoever. One of the easiest ways to talk to your customers is by imparting regular information of interest to your customers or prospects via your website.
To get your website up and running, there are no shortage of great DIY options to choose from, such as WordPress, Wix and Squarespace. WordPress is seriously easy to use, and claims to power 29% of the Internet. It also lets you link easily to your Facebook, Twitter or Instagram channels. Yes, you'll need to get to grips with these too.
3. Connect with Your Tribe – Social Media
Everything today is reviewed online. Connecting with your target audience on a variety of social platforms is no longer optional, it's essential. Whether you're selling clothes, washing windows, or baking cakes, customers expect a social presence from your business.
If your budget stretches to hiring a social media manager, consider doing that. Producing regular, eye-catching content is by far the best way to stay relevant and in the public eye. Naturally, this could be time consuming and costly but very worthwhile. Speaking of which…
4. Find Your Voice Online – Content
That's right. You may have thought you were exempt, but if you're targeting local business, you'll need a blog. Don't be put off blogging by the dreaded 'blank page syndrome'. Start writing whatever is on your mind and you'll surprise yourself with how much you have to say. Besides, the subject itself isn't necessarily the point.
What customers want to see, what they need to see, is an online presence. It builds trust and legitimises your business in their eyes. Some 74% of Irish consumers are frustrated when a business they're interested in doesn't have a website. That's easily avoided by having a basic site with some key content.
Of course, not having a frustrated and disappointed consumer base isn't exactly setting the bar very high – you'll probably agree that it's the bare minimum (and you don't just want the bare minimum, do you).
That's where the subject of your content comes in…
Content marketing gives ordinary businesses a voice, and that's a powerful tool. Suddenly your framing studio isn't just a framing studio; it's a multi-channel business with an online following because you're offering quality content that people want to read.
How does that work? Easy – just give people what they want. Find out what they're searching for. Your B2B business could become an online authority that others turn to when desperately Googling business solutions.
A good social media and content specialist will work towards ensuring your blog pops up when people search for related queries, improving your visibility and relevance, and increasing customer conversions. An SME in any sector, no matter how niche, can hire a content marketer with an interest in their industry – and develop a following based on quality content.
5. Take Your Business International
By now, you've accepted that you need to be all over your local audience. Maybe you're thrilled at the idea of online marketing, or maybe it's not your bag and you'll be outsourcing that aspect of the business. The main thing to bear in mind is that either way, it most certainly is an aspect of your business, and not to be ignored.
With the wheels in motion to secure local market networks, it's time to turn your gaze elsewhere. The global market is massive, and it never sleeps.
Market to the right audience and even the smallest of Irish SMEs can have a reach as far as any big global retailer. Kerry startup, Mobacar, is one such success story, operating its AI car rental platform in more than 200 countries. Other Irish SMEs successfully target audiences in locations as diverse as Australia, Asia, and the US. Far from being limited by remoteness, some companies incorporate rural Ireland as a brand element to appeal to an international audience.
With EU grants and support available for Irish SMEs looking to expand globally, the opportunities are there for the taking. Expansion requires market research and strategy. One of the benefits of the digital age is that expansion is possible with little to no physical infrastructure, and foreign markets can be tested with ad campaigns and product trials before diving in.
If you pick your markets, plan your approach, and embrace technology for all the new and exciting doors it opens for your business, your SME won't just survive – it will thrive.
If you're looking for funding to take your SME international or to raise your game online, Linked Finance can help. Click here to apply for a business loan.