Back-To-School time is typically a fairly stressful time for parents, teachers, bus drivers, the government, and students most of all. We're continually hearing about the creeping costs and the pressure this puts on families.
Other bright side, Back-To-School can be a real boom to many small businesses up and down the country and if it's good for SMEs, it's good for all of us.
And it goes well beyond the obvious candidates like stationary stores, book shops and retailers who stock school uniforms.

Here are 5 ways that Irish SMEs can really take advantage of the busy back-to-school period…
---
1. Get Prepared Early
The most obvious benefit of back-to-school time (BTS) is, of course, a spike in sales and revenue in late-summer.
Bookshops, stationary stores, clothing retailers and certain other types of business which are highly dependent on the academic year, will be planning for the back-to-school rush from January.
What you might not realise is that lots of other businesses can benefit from the annual commencement of classes too.
Newsagents, cafes and restaurants close to schools or colleges will get a sudden influx of new customer in September.
Bicycle shops can expect a flurry of older students looking for new bikes to get them to school or to fix a bike that picked up a puncture before the school holidays.
Electronics stores and tech repair shops, too, will see a spike in demand as students look for the latest gadgets to aid their studies.
Basically, the products and services needed for the BTS period go well beyond the obvious books, pens and uniforms.
Put yourself in the shoes of students and their families. Think about what they will need and how your services can solve any of those problems. Think about this early. Develop offerings that will work and be ready to roll well before the first day of school.
---

2. Advertise with Clubs & Teams

Back-to-school time presents a great opportunity to promote your business and get involved with the community.
Even if you don't fall into any of the industries or business types mentioned above, BTS can still benefit your business.
Local schools, clubs and sports teams regularly hold start-of-term events, tournaments, parties, bake-sales, etc, to get everyone in the mood to go back to school.
If you're an Accountancy or Legal firm, a Physiotherapist, a Spa or Leisure Centre, or even a construction company, BTS is a prime time to advertise your business to a new audience.
Parents are likely to at some point need an accountant or lawyer, or a spa break, or house renovations done.
No matter your business or industry, by partnering with and/or sponsoring these clubs/events, you can increase your profile among school kids & parents alike.
Many of these clubs, especially sports clubs, may have advertising-board space along the sidelines of their pitches, are seeking sponsors to be featured on their jerseys, or are looking to raise funding for their clubs by selling naming rights to, or seeking multiple sponsors for events and tournaments.
Get involved in this way and earn yourself some new clients for the upcoming year, regardless of your business's relevance to BTS time.
---
3. Connect with the iGeneration
Contrary to popular belief, today's school kids are NOT Millennials, they're the new kids.
Generation Z (typically those born after 1995) are the first generation raised immersed in the digital age.
Because of this, BTS is probably the best time of year to raise your social media exposure by launching new social-based campaigns and competitions, or even breaking into a new Social channel with your business.
Gen-Z wants and expects digital experiences and they convert online twice as much as other generations. Use this to your advantage by promoting social-exclusive sales and deals for your products and services.
Computer games, books, clothes, phones, electronics and accompanying accessories, events, night-clubs; using Social Media at BTS time can help your business achieve a huge spike in both social engagement and sales.
By ramping up the level to which you post, advertise, and engage with followers on your Social channels, you can increase your exposure, brand awareness and loyalty, and sales among the most naturally tech-savvy generation in history.
All of which will continue to benefit your business throughout the year and beyond.
---
4. Cater to College Kids
Don't just focus on those under 18…back-to-college targeting can be equally important!
If your company is located in or near any of the main cities in Ireland, chances are there's a 3rd Level institute somewhere nearby.
These areas are set to experience an influx of thousands of new residents in August and September of each year. Not just Irish students either, the amount of international students in Irish colleges and universities is at an all time high.
While it's common practice to try to avoid college 1st years like the plague…it's a lot more beneficial to embrace the newbies.
People tend to forget that College 1st years have a surprising amount of disposable income, either through their government-grants or their part-time jobs.
Get them through your doors early and earn some new clients for a few years! A great way to do this is to partner with the colleges or Leap Card to have your company branded on the cards, giving holders extra discounts for your products or services.
You may also get the added benefit of word-of-mouth spreading about your company to all corners of the country when those who have relocated for college inevitably go home to have their laundry done…
---
5. Don't Forget to Target Teachers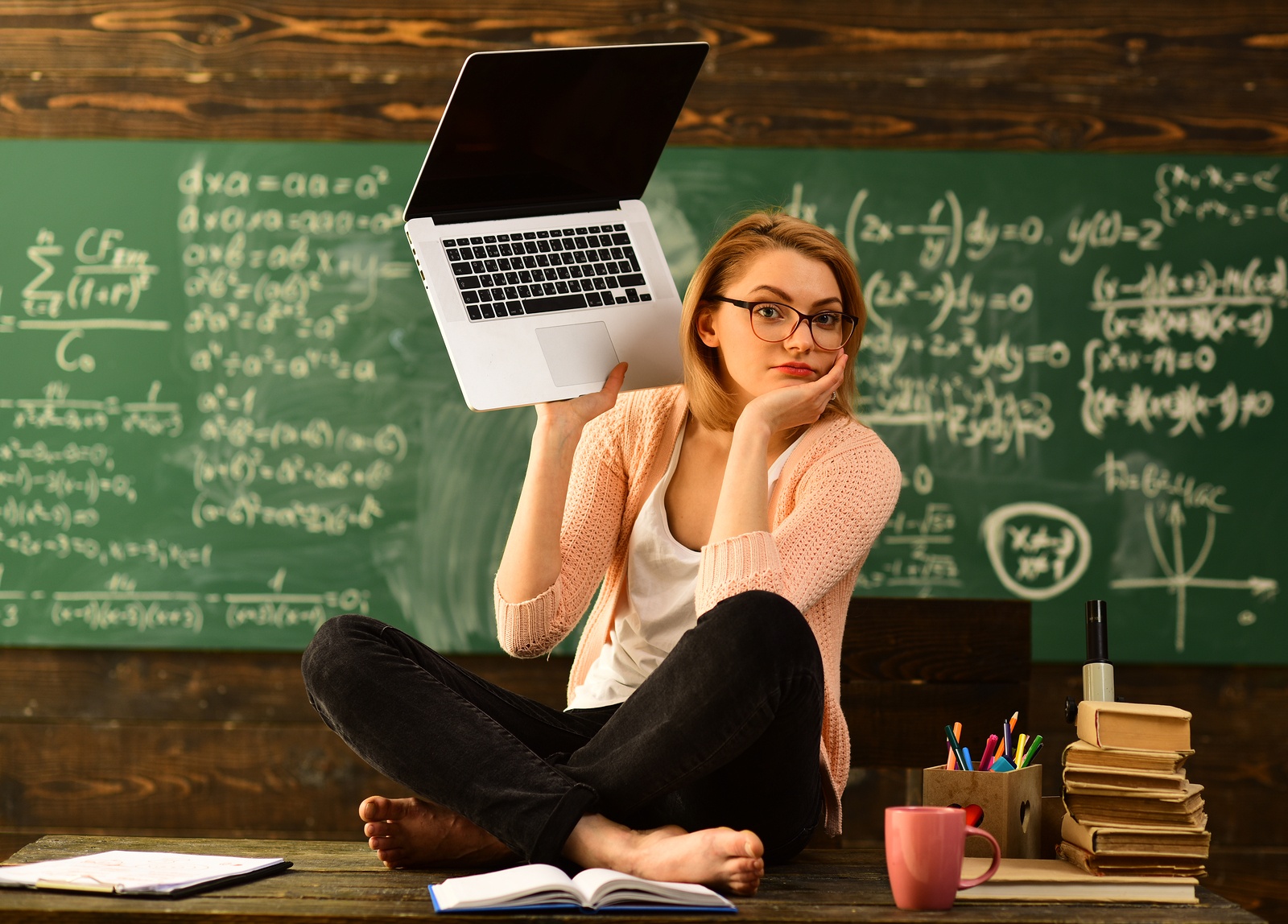 Teachers have relatively untapped spending power.
It is so often overlooked that it's not just parents & kids who are going back to school…it's teachers too!
Teachers (especially younger ones) tend to travel for the majority of the summer and, as a result, do all of their school prep near the start of term…putting them in the same bracket as last-minute panicking parents.
However, on top of classroom supplies, teachers will also spend heavily on themselves. Clothes and shoes, bags and accessories, computers and electronics, even cars and new houses or apartments.
Offering teachers big discounts and deals on products and services can help earn loyal clients for decades. However, while a student's school needs & wants will change year-on-year, a teacher's needs, such as classroom supplies, are likely to remain the same for years on end. They will also need bank and car loans, accountants, and possibly even further-education.
Target the teachers, no matter your industry, and earn yourself some valuable new clients and revenue from a relatively untapped audience!