Digital technology is everywhere we look. The simplest of tasks, such as shopping, involves interacting with computers from start to finish. We're all used to computer-based checkouts, digital displays and computerised car parking. Even the traffic lights on the way to the shops are controlled by computers. Little surprise so, that in the world of business, areas once managed by people have been taken over by technology.
Recruitment in the Past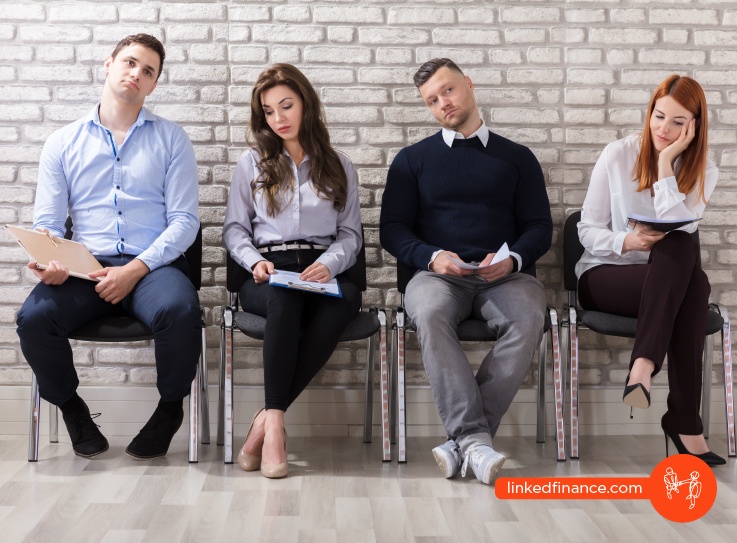 Traditionally, when a company needed new staff members, its human resources department would spring into action. Advertisements would be written, and applications sifted through. They would weed out unsuitable applicants, grade others in order of potential, and arrange interviews. Simply evaluating CVs for a single position could take an average of 23 hours.
The manager of the department hiring would set aside a day or two for interviews. He or she would have the duration of the interview to evaluate a prospect's potential.
How things have changed.
Recruitment Today
Many aspects of recruitment now rely, not so much on human intelligence as on artificial intelligence (AI). Automation has become the norm. As HR departments continue to shrink, the pressure to show key performance indicators (KPIs) based on data increases.
According to LinkedIn, the two biggest recruitment KPIs are:
Hire quality: this is a primary concern for 60% of recruitment team leaders
Position fill-time: 28% of team leaders consider this of greatest importance
Both are easy to quantify using digital data analysis.
By using AI to make the recruiting process more efficient, experts say that a human recruiter's capabilities are enhanced, rather than overshadowed.
Lorraine Fretwell, Recruitment Director at Dublin-based TalentHub, agrees. "It's a common misconception that Recruitment Agencies view technology as a rival, but we feel it's a fantastic asset to complement what we, as humans, deliver," she says.
CV screening, perceived to be the most time-consuming aspect of the hiring process, can be done by intelligent software. The screening program identifies the job criteria, and assesses the candidate's suitability for the role. Complex data analysis compares employer and employee information with information on prospective employees.
According to Fretwell, this is particularly helpful to small businesses.
"A small business suffers much more than a large multinational if it makes the wrong hire. The financial cost, the impact on productivity, and the blow to the company's culture can be huge when the wrong person is hired – and inevitably leaves," she says.
Fretwell recommends using tools and platforms – such as LinkedIn, Stack Overflow or Behance – to mitigate those risks.
"Endorsements are visible online. Candidates can showcase portfolios; employers can watch presentations by a candidate on YouTube.
"Overall, a candidate's digital footprint can give a small business a really good sense of fit for the role, and for the company culture. This can all be done early in the recruitment process to help the SME whittle down the shortlist," she adds.
Digital Interviews

Interviews can be conducted over Skype and other conferencing media, but digitised interview technology takes things a step further. Applicants can be recorded and a candidate's speech patterns, facial expressions and choice of words analysed by software to calculate how well they would fit the job. The technology also offers data on how the applicant would be likely to mesh with the wider company environment.
Chatbots

Digital technology doesn't just help the employer find new staff members. In a climate where top candidates can pick and choose, it can enhance their recruitment experience, which may encourage them to accept a job offer.
A study conducted by CareerBuilder found that almost 70% of job hunters expect to get regular updates on their progress once they've submitted an application. Companies providing these are viewed favourably as potential employers.
Chatbots are programs that make it look as if you're having a conversation with a person. They can be used to automate information – answering questions, giving progress updates, feedback and suggestions as to what to do next.
All this makes the recruitment process more seamless for the candidate.
Augmented and Virtual Reality

Just as businesses are turning to Augmented Reality (AR) and Virtual Reality (VR) to help customers choose between their products, so too are companies realising their potential as recruitment tools.
Larger organisations are already using these to attract potential recruits and smaller businesses are not far behind.
The Defence Forces used VR in its latest recruitment campaign to give candidates an exciting taste of what they could experience in the army.
Other firms use VR to place candidates in computer-generated worlds where they face challenges. Their initiative, problem-solving skills and attitude to risk can then be assessed.
Other Useful Tools
As well as the technologies already mentioned, Social Media platforms offer databases of information on prospective staff, and review sites such as Glassdoor shed light on the desirability, or not, of a potential new employer. The recruitment process has become a two-way street, where job candidates now have the means to evaluate and interview companies. If data on an employer is negative, it can sink a firm's recruitment program before it has launched.
The Future

Digital technology will continue to revolutionise the way small businesses recruit. As accuracy improves, it is likely that all applicants will be screened in this way. An impartial, impersonal assessment process is valuable. However, it takes the human touch to seal the deal – and that's not likely to change any time soon.