We've just completed our biggest business loan yet. Leading provider of flexible workspaces for rockstars, Iconic Offices, raised €150K in less than a day…
Businesses don't come much cooler than Iconic Offices. The company was founded by Joe McGinley, pictured above to the right of our own CEO, Niall Dorrian.
After years in the commercial property business, Joe realised that Dublin had a distinct lack of high quality, inspirational & affordable work space.
In 2013, he established Iconic Offices and since then he and his team have been creating design-led, culture-driven offices in the heart of Dublin. They provide work spaces filled with passion and creativity, spaces that inspire innovators and help to attract leading tech firms from all over the world.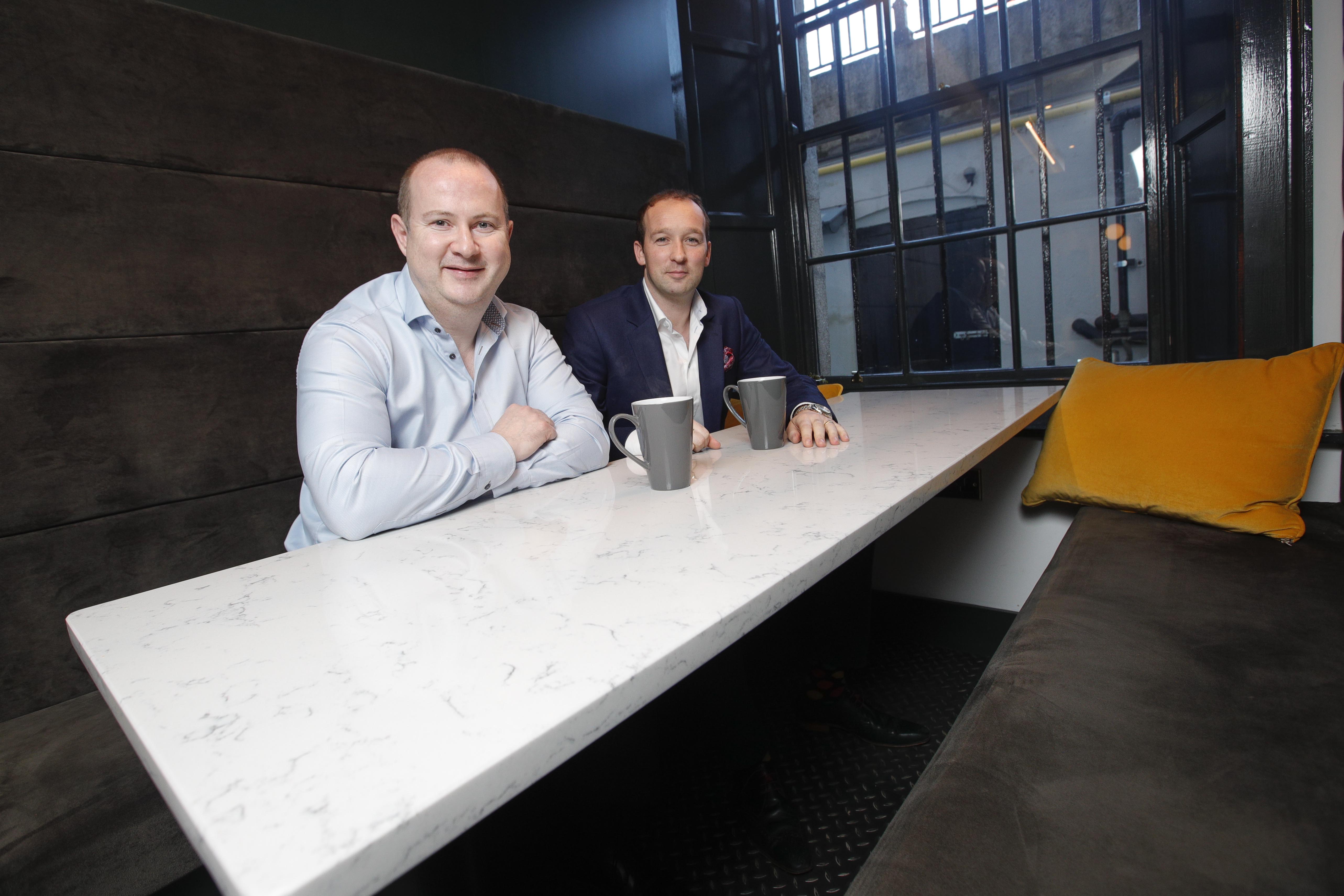 Their spaces are backed up by the highest quality IT and managed by enthusiastic people who care. They take pride in being the industry leader in Ireland and they currently manage 14 breath-taking locations; spanning the beautiful Georgian streets of the Embassy Belt up to Dublin's Silicon Docks on the banks of the Liffey.
With spaces that range from one to 50 desks, Iconic Offices provide flexible workspace and meeting rooms for some of the world's coolest startups and most innovative companies.
Business is booming for Joe and his team. Their burgeoning reputation is leading to high demand and they have plans to add a 15th location to their portfolio.
Herbert House is a modern office building located in Dublin 2, right beside Twitter's international HQ. Despite being a relatively new development, Joe and his team are keen to give this new location the 'Iconic' treatment – transforming it into the type of ultra-funky, inspirational space for which they have become renowned.
They've got some impressive plans…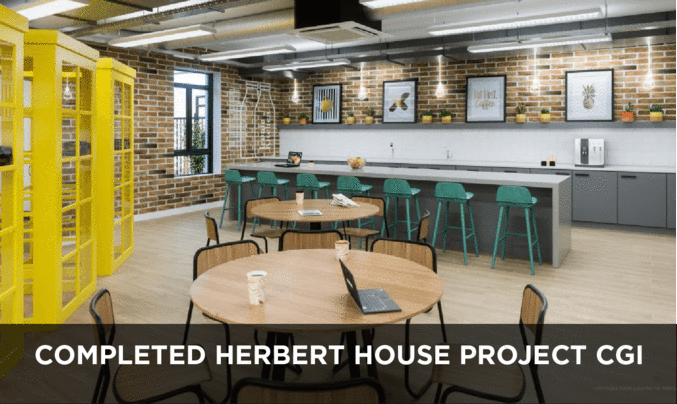 To help fund this exciting project, Joe and his team approached Linked Finance. They were approved for a facility of €250,000 and this week they went live with the first part of this: a 12-month loan of €150,000.
This was our biggest loan to date, so needless to say, we were a bit unsure about how quickly it would fund. Thankfully, Iconic Offices, proved really popular with lenders and the full amount funded in less than a day.
This is the first of many larger loans that you will see on Linked Finance, now that we have increased our maximum loan amount from €100,000 to €250,000.
So, if you need access to funky, flexible workspaces or a breath-taking place to host your next meeting in Dublin, talk to our friends at Iconic Offices.
And if you need fast, fair and affordable finance, you can now apply for business loans of up to €250,000 with Linked Finance. Our online loan application only takes 2 minutes…