Mobility has been a big driving force in the digital revolution. Smaller, more powerful devices coupled with better mobile data networks mean that we can now do so much more on the go.
This is great news for Irish business owners. Running a business involves a lot of running around.
Simple things like being able to keep on top of important emails while rushing between meetings let's us squeeze a lot more into our days; unchaining us from the desk and letting us keep on top of the admin whenever we get a moment to spare.
And the range of things we can do on the run just keeps growing. Every function of your business has likely made some move mobile. Whatever it's accounting, marketing, sales or HR, there's probably an app for that".
Lets have a look at some popular mobile apps that could really change the way you work…

QuickBooks is a must have for anyone needing to keep tabs on their business' accounts.
QuickBooks offers true double-entry accounting with reporting features and a strong chart of accounts.
Users also have access to customisable invoices,
inventory capabilities, payroll support, multiple currencies, and over 200 integrations.
The QuickBooks app also allows users to create sales receipts, split transactions, scheduled invoices, and location and class categories.

QuickBooks is an absolute must-have for all Managerial staff within a business – be it the CEO, CFO, Marketing Manager, etc.
The mobile access to all vital accounting features makes the entire bookkeeping process far simpler and more streamlined for businesses.
---

Irish SMEs have enough costs to worry about without expensive cash and card machines added on.
Enter, Square Point of Sale.
This free point-of-sale app gives you everything you'll need to take payments for your business.
Square utilises unique card readers which connect to Android Phones and are operated via a free app.
Businesses can use Square to accept mag-stripe, chip-and-pin, and contactless cards for payment. Funds are deposited into the business's bank account in one-to-two business days.
The app itself allows you to keep track of sales and inventory in real time, manage items and employees, and view analytics about your business.
If you own a B2C business such as a salon, retail store, food truck, or even a sole trader like an electrician, Square POS is the mobile app for you.
---
CLOUD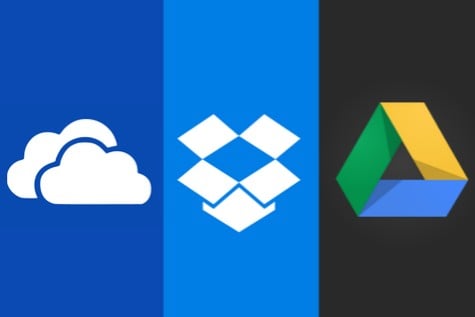 In 2018, virtually every business, large and small, makes use of some form of cloud-storage software.
We've already done a blog specifically on the 5 Best Cloud Storage Solutions and, not unsurprisingly, every system on that list has a free Mobile App.
All of the mobile versions feature virtually every feature you'll find on the main desktop systems.
You can view, download, edit, share and upload files to the cloud from your Phone or Tablet.
Since you can't carry your desktop around with you and opening a laptop on the bus is infuriatingly uncomfortable; having access to your files from your handheld device is a no brainer.
---
ADOBE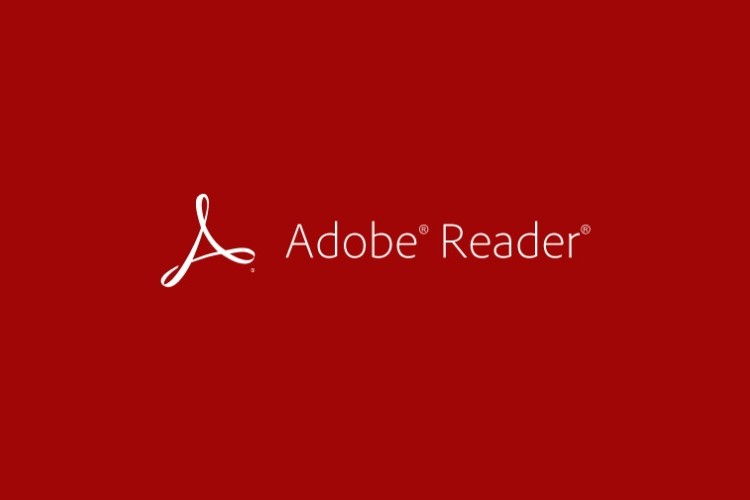 How often do you get sent an important email with a PDF attached to it, but you're nowhere near a computer and your Phone can't open the file?
Regularly?

If so, the Adobe Acrobat Reader mobile app will be an absolute life saver for you. From your phone or tablet, the Reader app gives you everything you'll need to access your files.

Even from the basic, free version, you can view PDF files, fill and sign forms, and print, store and share files.
PDFs are how virtually all important documents are shared these days. Therefore this app is a must have for anyone within a business large or small who needs to regularly read, sign or create PDFs.

---
OFFICE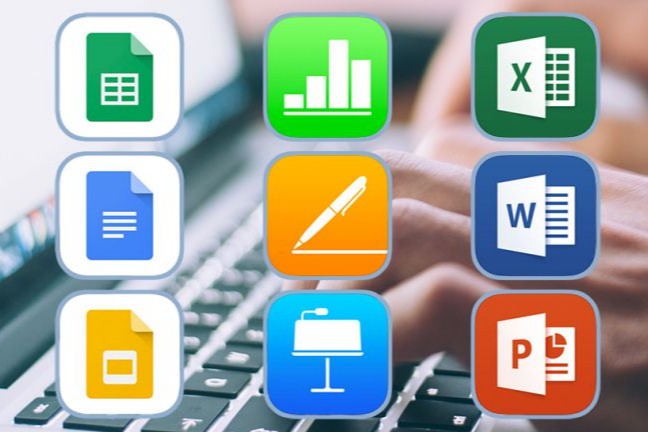 Business owners should make the most of the Mobile App versions of their document creation software.
The ability to view, edit, and share documents, spreadsheets and presentations from the palm of your hand is invaluable for today's busy business owners.
The "Big Three" of Office, iWork and Docs are available in Mobile form. Whichever you use on your Desktop, you should look for the companion mobile apps to suit.
All 3 suites offer the same level of creation and editing features you'll find on your desktop.
If you default to Microsoft Office, you can download Word, PowerPoint, Excel and even Outlook.
If you're a serial Apple user and work mostly from a Mac, then using Pages, Numbers and Keynote on your iPhone and/or iPad is an absolute must.
If your company uses Chrome-Boxes and Google's free online document creation apps, you need to download the Docs, Sheets and Slides apps (really inventive names).
---
FACEBOOK
If you use Facebook for Business, you'll be aware of the Public Page and Ads Manager features on Desktop.
What you may not know is that these tools can all be accessed via a range of Mobile Apps too.

The first, and most important app is Facebook Pages Manager. This app is used solely for the management of your Public Page. You can publish content, reply to messages, see Page Insights, and Boost Posts, all in-app.

The second, and more advanced is the Adverts Manager App. This is specifically used to manage your Ads Manager account. Like on your desktop, you can create new campaigns, and track and report on the performance of your ongoing campaigns.
Whether you're a sole trader who wants to create ad campaigns quickly and easily, or a CEO who wants to track the performance of on-going campaigns, these apps should be #1 and #2 on your download list.
---
If you are planning any sort of investment in IT or data management software, Linked Finance can hep with fast and affordable business loans.